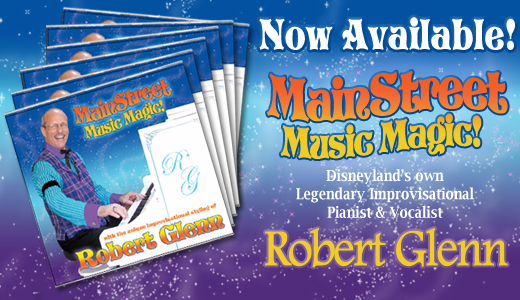 "MainStreet Music Magic" $15

FREE SHIPPING!
For Bulk sales please click here:

Welcome to the wonderful world of Robert Glenn...a world of imaginative enchantment, where merriment meets mayheim, and music is pure magic! It's a world that invites you on a heartwarming journey back in time, encompassing the sounds and tunes of the last 100 years, all in the happiness of the present.
MainSteet Music Magic is your invitation to experience this world in which Robert shines as a musical mastermind of improvisational style, brilliant creative artistry, and bighearted fun! Moments of spontaneously arranged bliss, dazzling genius, and magical medleys all await...MainStreet style!


---